Introducing Origins: In episode #1 of our Origins series, SunGod Pro athlete Matt Jones discusses how his home compound has been pivotal to his success on the global stage...
"My compound has been a pivotal part of my career, without a doubt."
It is perhaps a somewhat unassuming patch of land to the casual onlooker but for British freestyle mountain biker, Matt Jones, this is his compound and his 'raison d'être'. He's poured his heart and soul into this place to create his personal mountain bike Mecca, geared towards helping him climb the world rankings. Matt chats to us about his winning mentality and how his UK based Compound has shaped his career to date.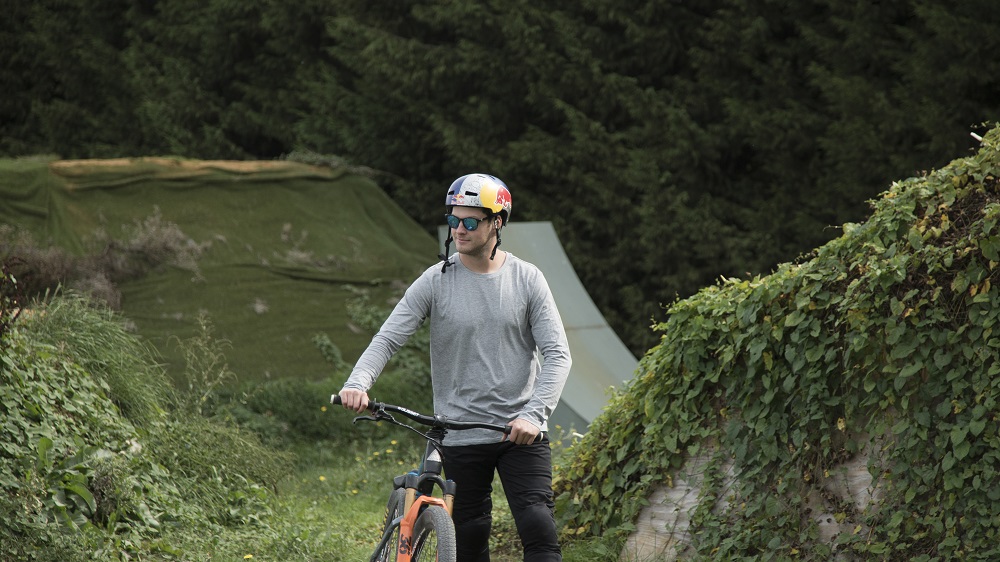 1.Tell us about your compound!
Being a freestyle mountain biker, it's really important to be riding the sort of jumps that I'm going to be competing on. I built the compound 6 years ago to give me a place to ride my bike, train and get the best out of something local!
Growing up I rode in the woods a lot where the jumps were small. It was a huge challenge to try and take my experience and skills onto the bigger jumps in the contests and trying to put a run together to compete with the world's best.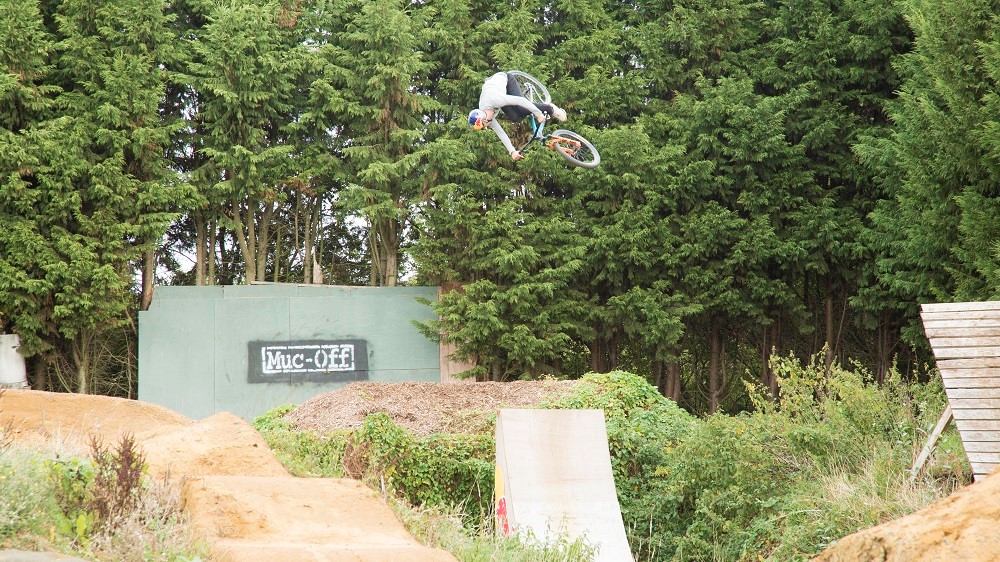 3. How has the compound impacted your training?
Well I don't have a huge range of jumps here but for me, it's about repetition and practicing so it's more than enough! I don't like the word 'training' very much, I think in this sport, riding your bike is the best form of practice and training but I guess that's what it is! I repeat things and do the same trick several times to really get on top of it!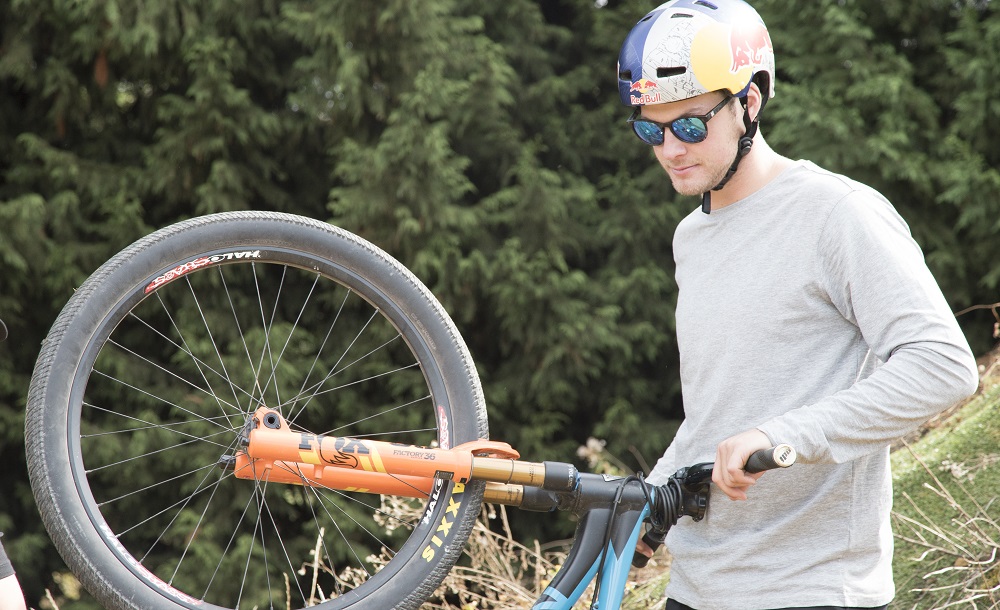 4. So is training at the compound paying off?
Yeah it's working! I've learned new tricks here and I can definitely put some wins and podium finishes down to having this place and the tricks I've learned here. It's been a pivotal part of my career without a doubt.
5. What is your favorite feature?
Easily my scaffold tower. Mainly due to the sheer effort that went into it, I know nothing about scaffolding and the confusion this caused added to the enjoyment of building it! I've since spent many hours at the top either terrified or pumped up for the tricks I'm about to throw down!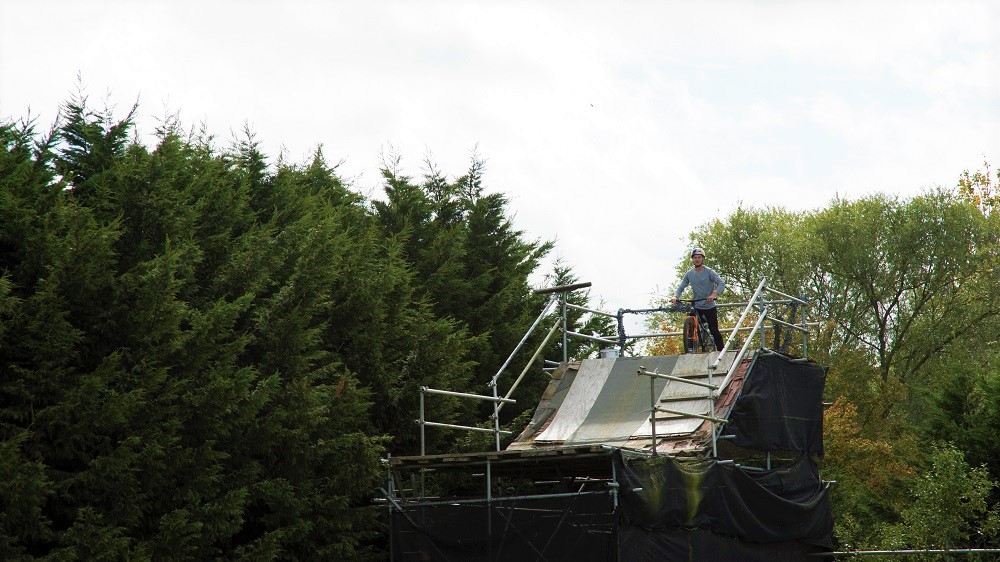 6. What constitutes a good day at the Compound?
The best days for me are the ones you don't expect. It can be as simple as being surrounded by the right people, adding a new tweak to an old trick or learning something totally new, it's cool! It's a freestyle sport at the end of the day, you can't approach it in a methodical regimented way.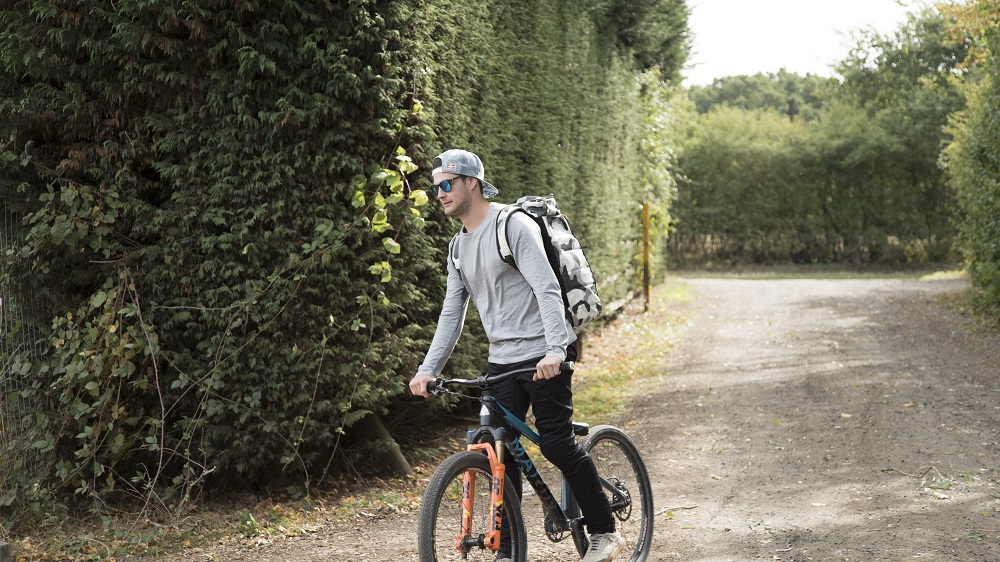 I get inspired by athletes in other sports. I think some of them are so incredible at what they do. I take that buzz I feel watching them and try to put it into what I do. It's the creative sides of these other sports that I find so amazing and it inspires me to bring it to my sport.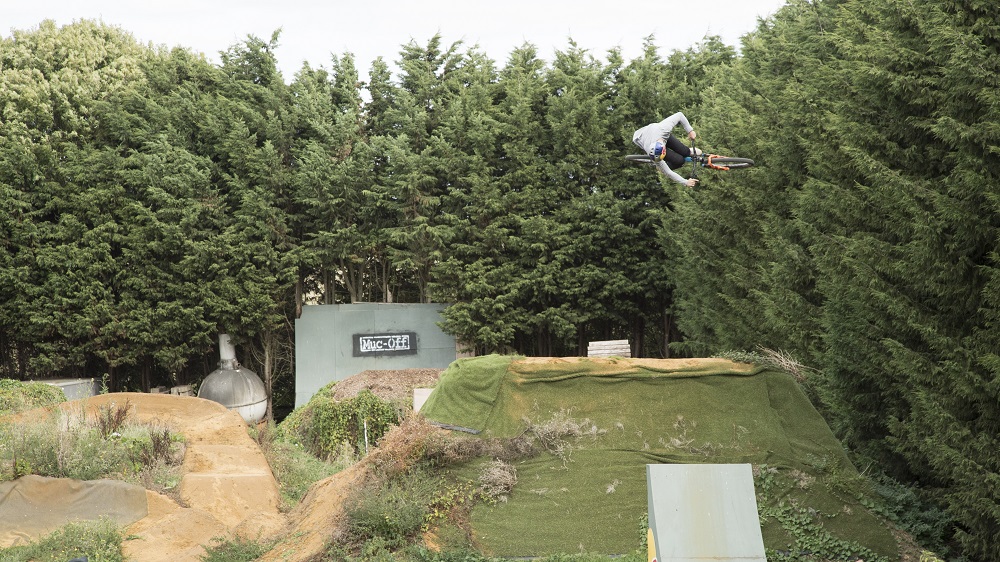 8. What's your secret weapon?
Visualisation and I've had a lot of success with it! Visualising how a trick is going to go, breaking it down into slow motion in my head, how I'm going to link multiple tricks together and what speed I'm going to take between the jumps. It's definitely working for me!
9. What are your goals for the future?
Progression is always the goal and for me, it's all about unlocking new jumps and manoeuvres. That's the part of the sport that excites me the most, learning new things and adding tweaks and changes to the tricks I already do. You can spend hours sending it in the foam pit if you like but for me, It's all about the small sessions, it's all in the detail rather than the big bangers.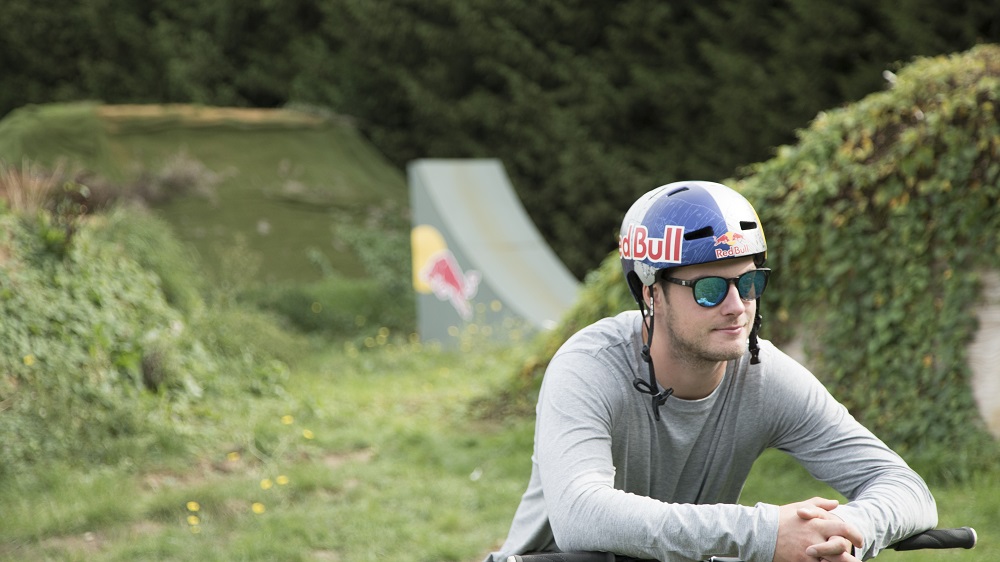 10. Any advice for budding athletes?
Keep learning and be adaptable! There's a buzz to progressing and learning something new. When I'm training, I never quite know which path it's going to take me down but you will progress If you love it and you're hungry to try new things and be the best rider you can be.
Watch Matt Jones in action in his compound here: