Freestyle Mountain Biker Matt Jones Brings His Imagination To Life In His Incredible New Project 'Frames Of Mind.'
For over a year now Matt Jones has been working with Red Bull to bring some MTB dreams to life. As an extreme sports athlete, your brain always runs wild with new possibilities, progression, unique ideas and rotations. This project was about realising his imagination and has evolved continuously. After being kept under wraps for some time we're so stoked to reveal what went on behind the scenes to bring this to life. Here's how it happened...
I sat down with Red Bull a year ago to discuss some ideas to move towards working together on our first big video project. This was a complete brain storm session where all kinds of ideas were being thrown around but the points that we kept returning to were about progression and breaking new ground within the sport.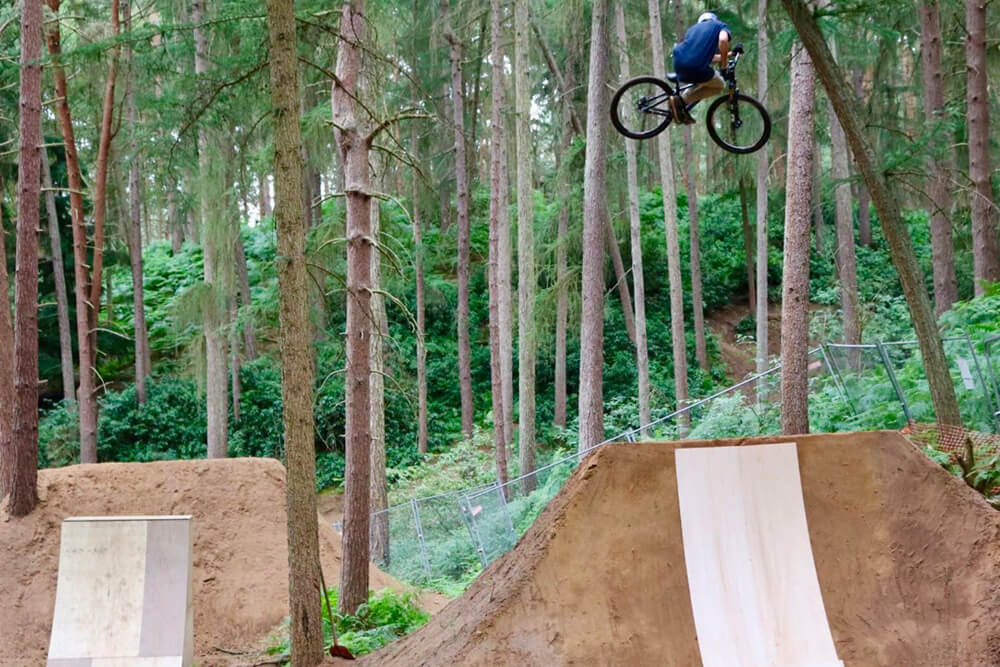 Initially we had a plan to build a set-up where I could link together world's first tricks in a full sequence which would be an amazing achievement within the sport. But with more discussion we wanted to think bigger than this and grow the idea to appeal to people outside of the mountain bike industry. It was around this time that I was working with a sport psychologist who was helping me understand the thought processes involved with progressing at new tricks and at contests, and this has been super useful for me. The production guys at Red Bull really liked this aspect of my training and felt that it could be included into the film in a way that shows my way of thinking.
I'm really interested in how tricks work and understanding the physics behind them, this really helps reduce the risk factor for me as I can visualize tricks enough that they don't seem new anymore when it comes to trying them. And we have subsequently built a project around this notion.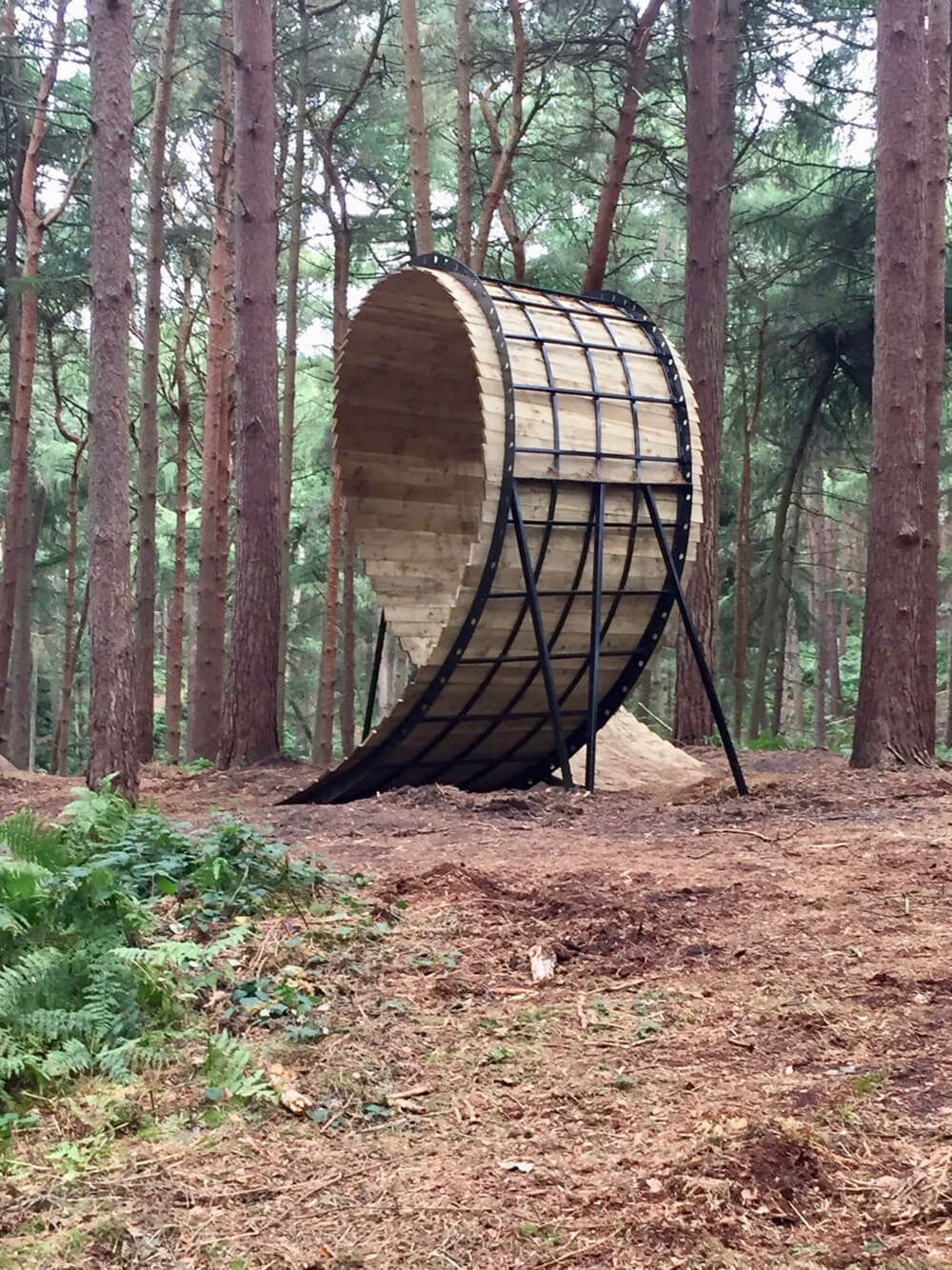 The main excitement to come from this was that we were no longer planning a typical dirt jump video with big jumps and tricks, instead we had opened up the project to completely new concepts and features that won't ever appear at contests or bike parks. Here are some of those main concepts:
This idea has been floating around in my head for a long time. I have been able to backflip since I was 12, so I've had my fair share of crashes but have also landed flips on jumps of every shape and size. But one thing I've always known is that if I 'over-rotate' a backflip, I can think quickly enough to land on my feet with the bike in front of me. I did this onto a flat wooden deck a couple of year ago for Instagram, and have always thought that I could take it further and do it onto a platform. The platform idea quickly got turned into a log...which made the trick way more scary and difficult. It was definitely the one I was most stoked to get into the video.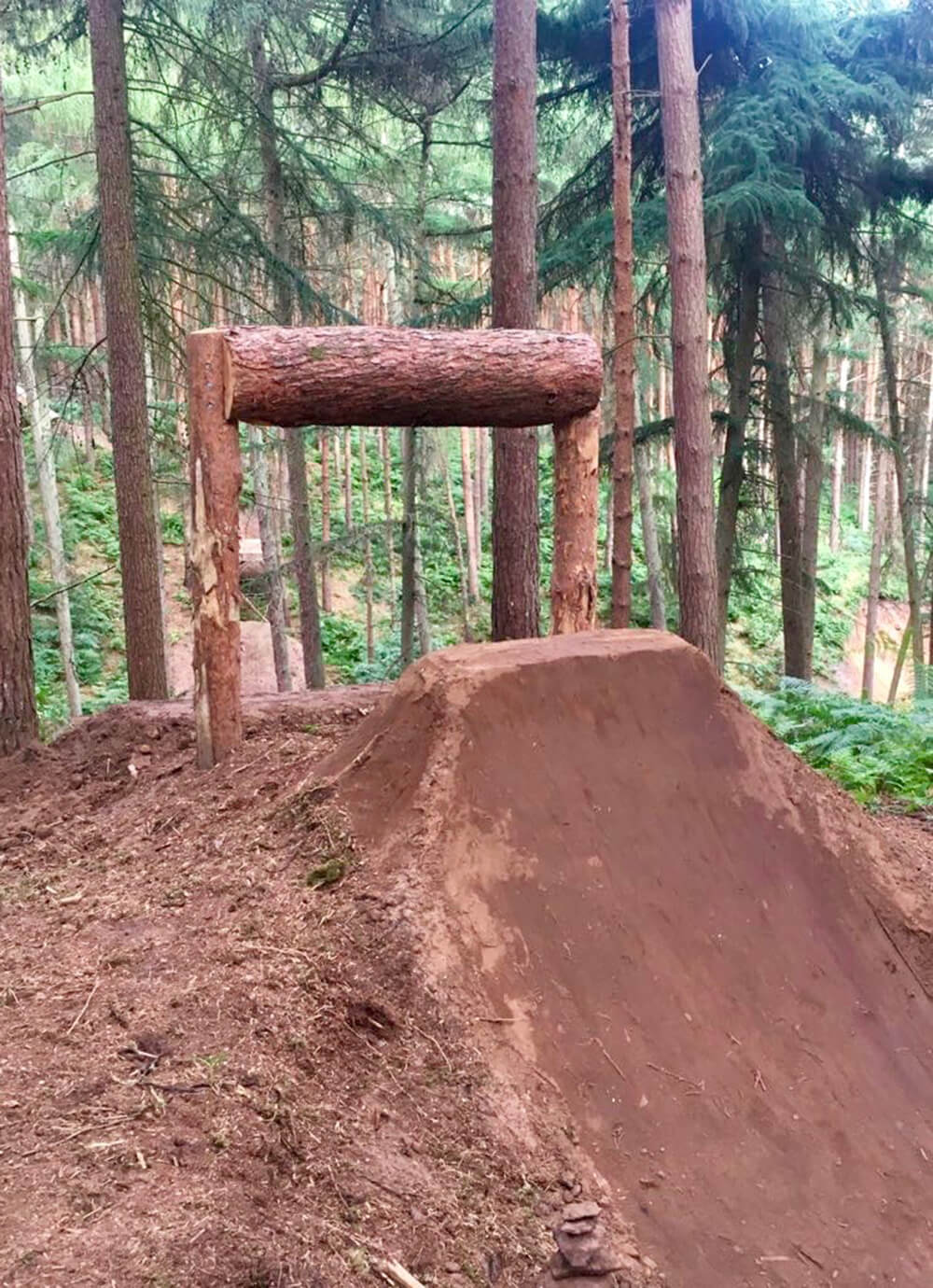 On the day of filming I'd still never landed the trick and it honestly took 9 hours of constant attempts to land. I probably did well over 100 backflips that day and somehow landed It before it got dark, so everyone was stoked, especially me as I drove home to have an ice bath!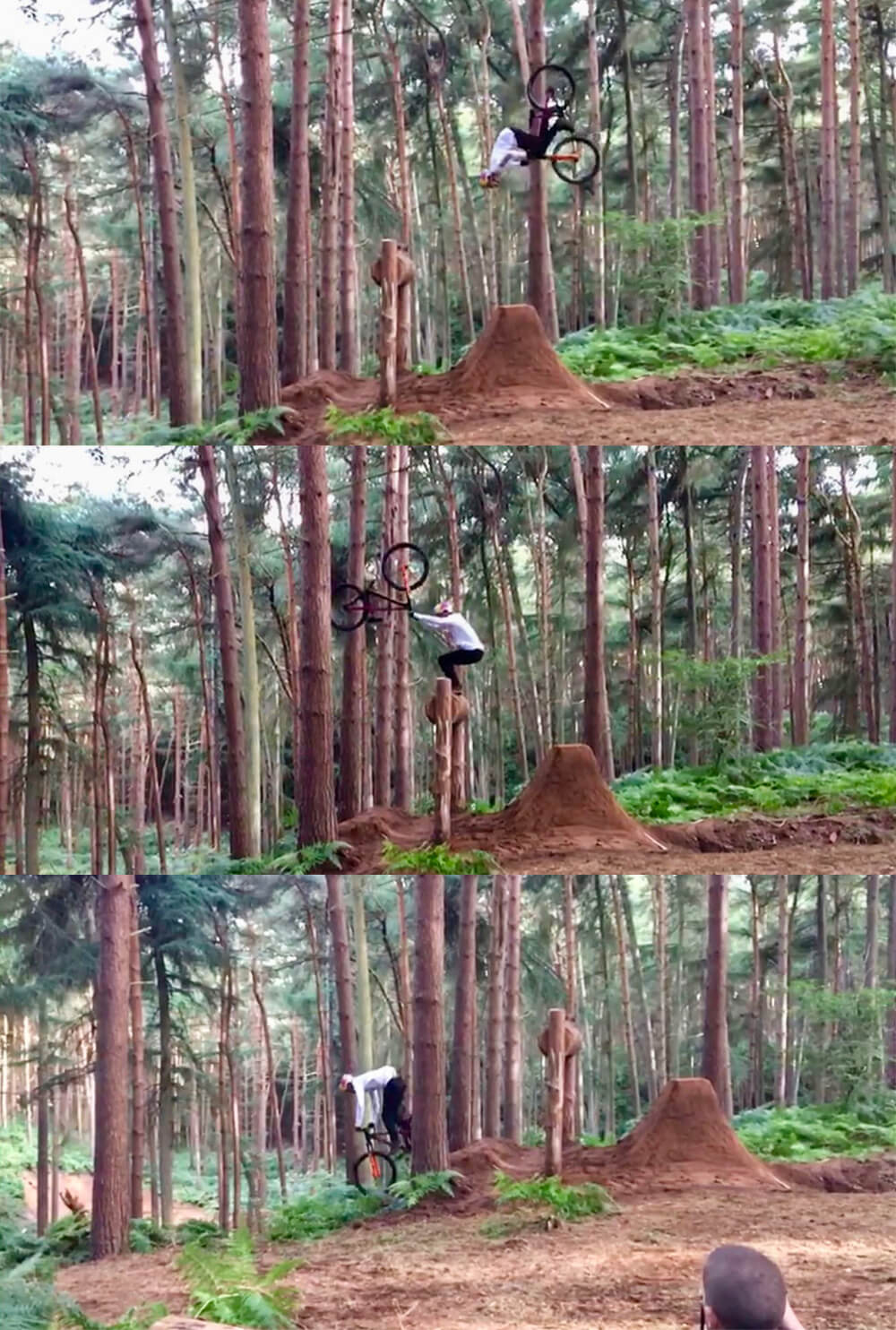 This trick took so much fine tuning – we changed the height of the log, the distance from the ramp to the log, the height of the ramp, the height of the bomb hole, the height of the roll-in. Literally everything got changed around continuously until I found the perfect set up that was going to work! Once I'd got that figured out it only took 3 attempts to land on film but that was after about 100 failed attempts.
This idea was inspired by a Red Bull BMX rider called Kriss Kyle, who I saw slide across a skatepark jump box, kind of on his side and end of his handlebar, and then prop himself back up into the landing. In slopsetyle contests we often have 'step-on, step-off' features where you jump up onto a high platform and then drop pretty far off the other side. When watching Kriss I remember wondering whether it would be possible to take that move onto the sort of features I ride, so that was one of the concepts that went into the thinking pot for this project.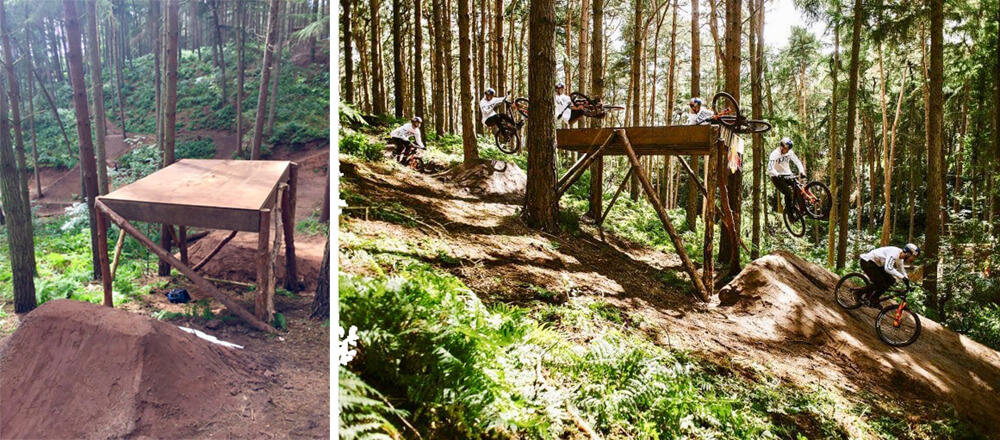 This also took many many attempts, about 60 I think. I had to jump onto a raised wooden platform and land flat on my side, so I took every impact to my elbow and hip which hurt like hell even with pads on. So after 60 attempts I couldn't be more stoked to never have to do it again. The main issue was sliding off the end of the platform with the correct speed, every time felt different so I'd either sail past the landing or come up a bit short and land on my side in the dirt... not fun, but so worth it with the final shot!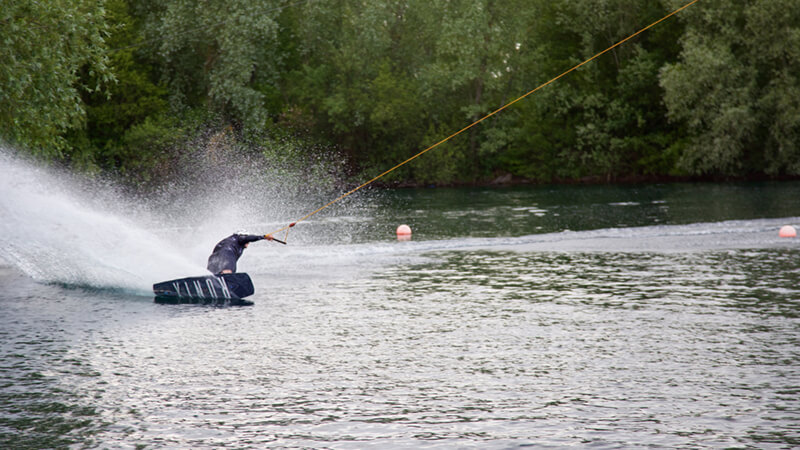 A lot of time and effort went into the project, especially from people at Red Bull, the production crew, and definitely my girlfriend. You may notice that I was wearing a white tee-shirt for the whole video, and they don't clean themselves so she was rad for always keeping them clean when I was soaking in an ice bath most evenings. I'm super excited to show everyone the final piece which has just gone online, so check it out and I hope you enjoy it!