We caught up with SunGod Pro Will Satch MBE. Team GB Rower, Olympic Gold Medallist, 3 Time World Champion and still hungry for more...
This month we welcomed Will Satch to the SunGod Pro Team and caught up with him as he prepares for the World Championships in Florida, to find out a bit more about his journey to date and what makes him tick!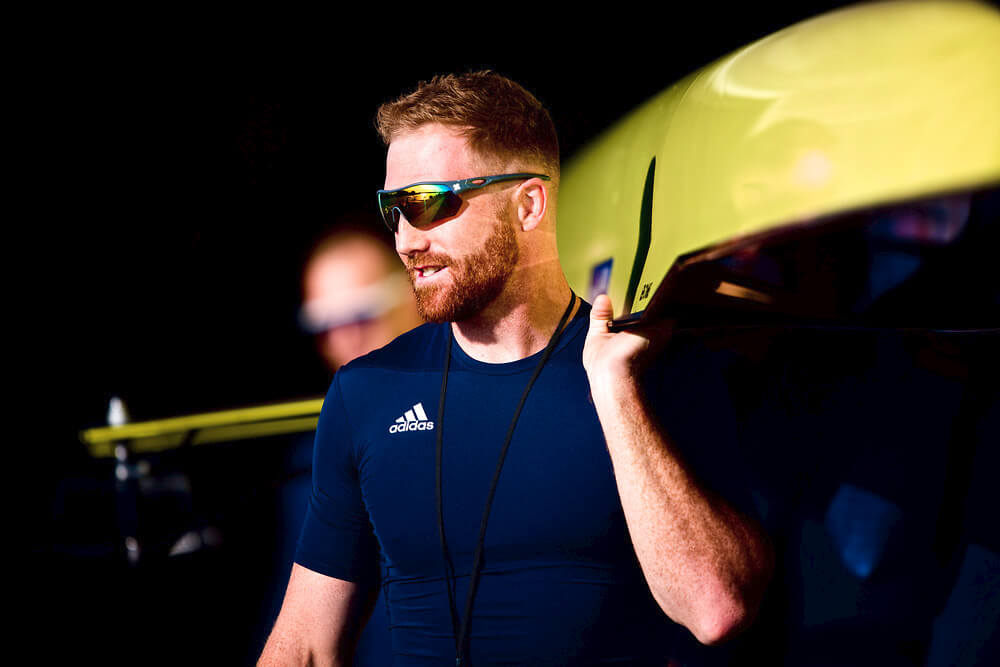 1. You've competed all over the world. Where has been your favourite place to race over the years?
I really like Lucerne in Switzerland, and I'm lucky because it's somewhere we get to go to every year. It's called Lake Rotsee but referred to as the Lake of Gods because it's so immaculate. It's raced on twice a year so it's always beautiful.
Racing in Korea was fun because it was so different to anywhere we'd been before and the culture made it really special. The lake was called Chungju and once we got over the sweltering heat we managed to enjoy it a little more.
2. What has been the biggest challenge of your career so far?
Coming back after the London 2012 Olympics because I'd just had a massive hip operation and the road to recovery was a struggle. It was also especially tough after Rio 2016. Mentally we'd achieved the ultimate goal in the sport, so to find the motivation to keep pushing that hard was really difficult. However here we are and I'm excited in the run up to the World Champs in Florida this October.
3. What inspired you to become a professional athlete?
I never wanted to work in a desk job. Growing up I was quite rugby orientated through school and I've always liked the idea of keeping fit and healthy for a living. As a rower, there are clear goals to focus on and I like the discipline involved with achieving those.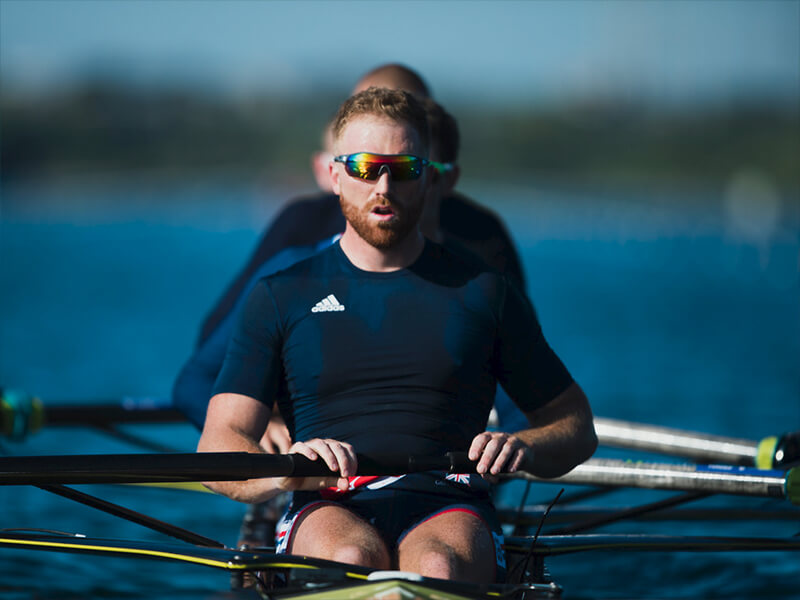 4. Who are your role models and why?
Errrrr…I really like Tom Hardy. I like the way he operates. He does things his own way and I guess sometimes I like to have a similar outlook.
James Cracknell had a major influence on me when I was growing up. I liked his unorthodox approach and his ultra-competitive spirit. He achieved his dream by working really hard and consistently grinding. That's something I really respect.
Lawrence Dallaglio & Will Greenwood from rugby were also influential. Greenwood always came back fighting after injury and put 110% into the sport. Dallaglio was super talented but still liked to enjoy himself and I quite like trying to have that balance too! Those are traits I like to try and emulate.
5. What are your long-term goals for the future?
The long-term goal is another full Olympic cycle through to Tokyo 2020. Achieving back to back golds at Olympic level is the sign of a true Champion in this era. I have a continuous goal to enjoy the sport more and embrace it fully. Essentially it's all about winning and it can become quite clinical, so my news year's resolution was to enjoy it more. I think that'll help with motivation and ultimately achieving results.
6. If you weren't a professional athlete what do you think you'd be doing or like to be doing?
OOOOHHHH… On the side, I do a bit of carpentry, making bespoke furniture, kitchens and general interior design so I think that would be something I could progress. It would have to be something hands on because I couldn't sit behind a desk!
If I was an athlete I'd want to be the fastest man in the world – 100m….no question!
It's a really hard question to answer as I really enjoy the regime and dedication required in performance sports. I need that!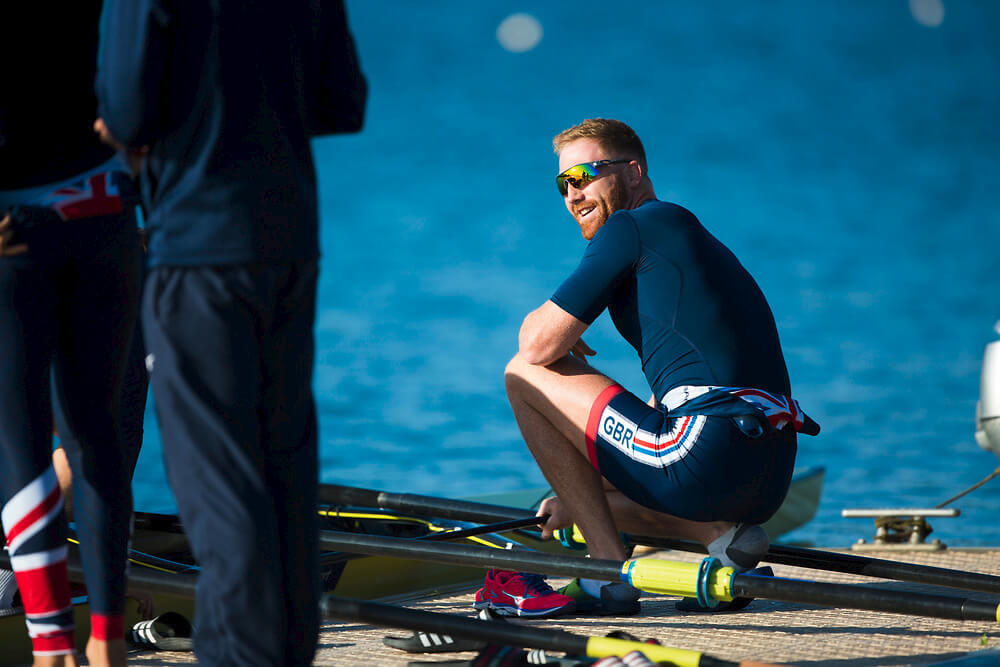 7. Where is your favourite place to train?
I like Silvretta in Austria. It's so iconic and picturesque. The training is really hard but you know you're going to come away fitter and stronger. It feels like a place where our gold medals are made.
In 2009, I trained on the Parramatta river in Australia in the lead up to the youth Olympics. We were always surrounded by wildlife and it felt like we were rowing in a scene from Jurassic Park!
It's hard to choose between the two because the experiences were so different yet both always sit fondly in my mind.
8. What's your advice to people looking to get into rowing?
Enjoy the sport for what it is. Be prepared to work very hard. If you want to get into it seriously you need to really want to do so, in order keep pushing your own limits. It's a massive commitment that shouldn't be underestimated. The juice is worth the squeeze when you achieve your goals and I guess that's why I keep going.
9. What's next for you? Training and events leading up to World Champs etc…
We're heading off to Silvretta this month to train there at altitude camp. The focus is on the World Championships in Sarasota, Florida. We have a finishing camp in Portugal at the end of August/beginning of September and then we're off to Florida with the rest of the GB Rowing team to defend our title. Bring it on!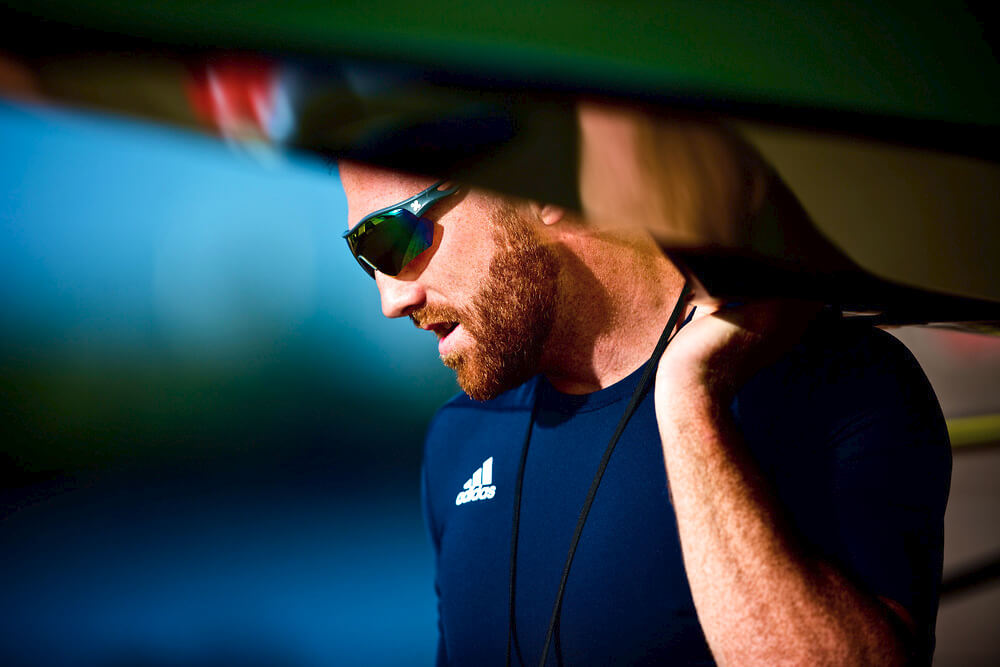 10. Tell us something interesting we wouldn't know about you!
I used to be in the choir at school. I was a tenor and we used to sing in Latin – I never understood a word but I loved it and found it quite therapeutic. I've also still got 2 milk teeth!
This week Will and the crew headed out to Silvretta, Austria for an altitude training camp. They'll get a very short break before going to Portugal where final World Championship preparations will be made!