At SunGod, we see a better world; through our lenses, through our actions and through doing business better. Our planet is our playground, so we're a community built brand that's sustainable to our core. With you, our mission is multiplied and together we can See Better.

from 17,581 verified customer reviews.

of customers would recommend SunGod to a friend.
We build better products, with a better customer experience, that are better for the planet.
Market-leading 8KO® Nylon Lenses, available polarized.
100% UV Protection.
Triple-layer scratch resistance.
Ultralightweight, built-to-last frames.
Fully custom colours, for no extra charge.
Infinite Recycled Frames available.
Covered by a Lifetime Guarantee. If you break them, we fix them.
Certified B Corporation and member of 1% for the Planet.
Community-built brand, backed by world-leading athletes, including Lando Norris, Ben Ainslie, Geraint Thomas, Courtney Dauwalter and more.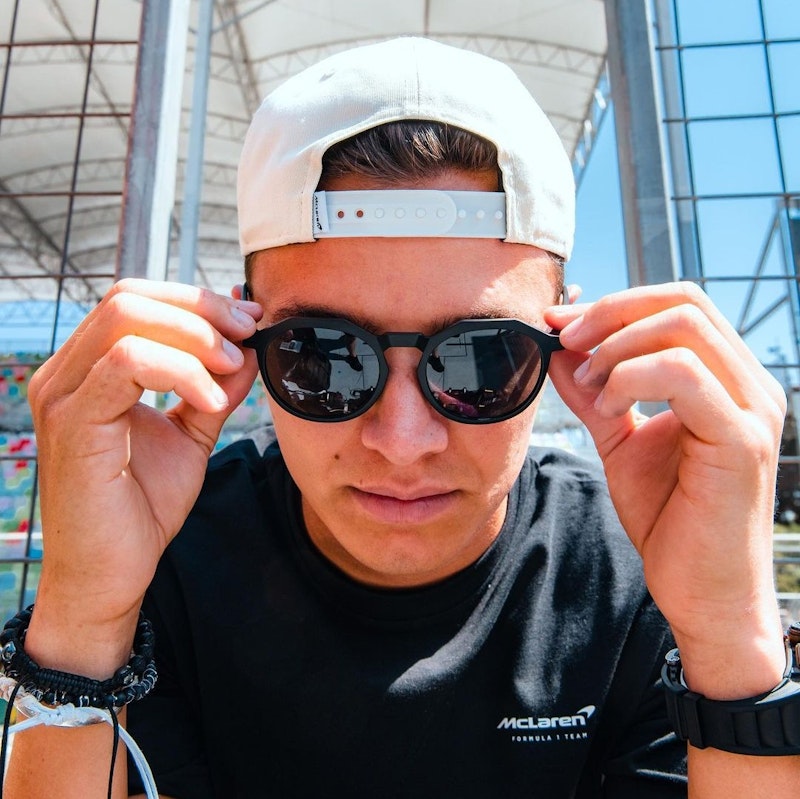 SunGod on the London Underground.
Spotted SunGod somewhere new recently? We are now LIVE across the London Underground.
Let us know where you've spotted our campaign by sharing your pictures with us on Instagram using the hashtag #SunGodSeeBetter or tagging @we_are_sungod in your stories and you could be in with the chance of winning a pair of SunGods!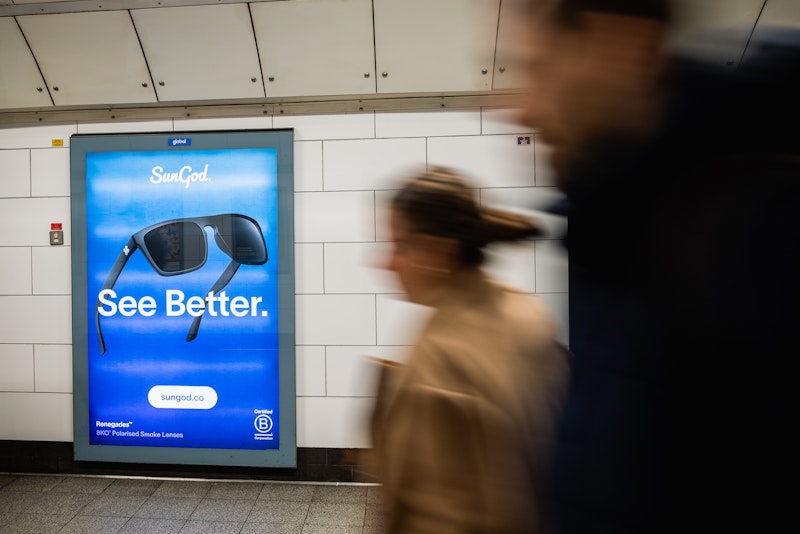 Why Choose SunGod to See Better?
Do SunGod Sunglasses come with polarized lenses?
How will SunGod Sunglasses protect my eyes?
What are SunGod frames made of?
What is the SunGod Lifetime Guarantee?
What is SunGod doing to reduce our collective impact on the Planet?