SunGod x Katie Ormerod.
SunGod Pro Athlete Katie Ormerod needs no introduction. An X Games medalist, FIS Snowboard World Cup Champion and the first woman to stomp a Backside Double Cork 1080, Katie is one of the UK's greatest ever snowboarders.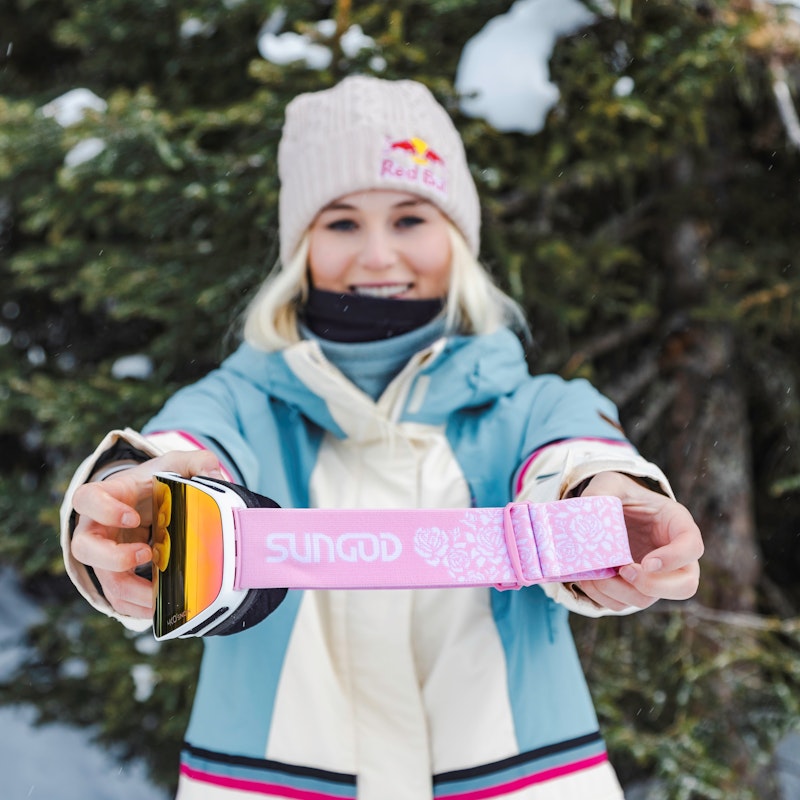 Katie Ormerod Signature Series.
With her eyes set on an exciting competition season, Katie has designed her first SunGod Signature Series Sunglasses and Goggle Strap featuring a soft, pastel pink design finished with an intricate floral rose detailing, reflecting Katie's English heritage.
Customise the design with your choice of frame and lens colour, to complete a truly unique pair of snow goggles.
Every pair is accompanied by a Katie Ormerod Signature Series Microfibre.
You might also be interested in.