SUNGOD

x

THE BIKE PROJECT.
We've teamed up with The Bike Project to help asylum seekers and refugees in the UK get access to a bicycle.
How can I help?
Having fled atrocities in their country of origin, most refugees arrive in the UK with absolutely nothing. A bike helps them access food banks, legal advice, healthcare, education and more.
A Limited Ddition The Bike Project microfibre is now available for a £4 donation at checkout with every pair of Vulcans™, Airas™ and Velans™. 100% of your donation will go directly to The Bike Project.
Plus, we'll match every donation to double the impact.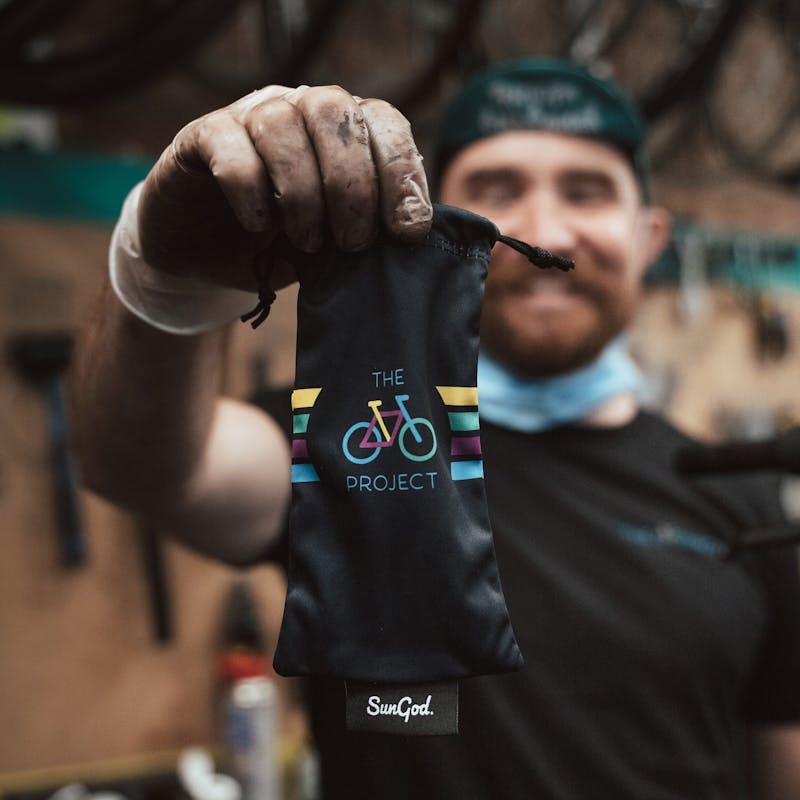 Take Action
Limited Edition The Bike Project microfibre available with:
We give 1% of our revenue to the planet.
A simple idea with a far-reaching impact.
We're now a member of 1% for the Planet, committing to give a minimum of 1% of our revenue to sustainability-focused non-profits, joining a community of a diverse, global network of inspiring organisations.
Our partnership with 1% for the Planet ensures accountability, fostering trust in our collaborations with like-minded brands, businesses and charities such as Surfers Against Sewage.
We're commited to reducing our collective impact on the planet.