Celebrating Women in Sport.

Momentum is the force that moves us forward. On the road ahead lies something better - a sport and an industry defined by gender equality. Setting the standard for the rest; the breakaway from the pack. Change is happening but don't say it quietly. Let's be loud, be bold, be restless; the more momentum we make, the more change we create.
Change is happening.
2022 is a landmark year for women's sport. After years of campaigning, 2022 marks the revival of the Tour de France Femmes; there hasn't been an official Women's Tour de France race for decades. The announcement of this momentous race in the Tour de France calendar, specifically for female pro cyclists, symbolises a huge step forward for gender equity in cycling, and in the sporting world as a whole. As a brand committed to promoting and supporting a gender-equal sporting world, SunGod already supports many high-level female cyclists, including UCI Women's World Tour team Liv Racing Xstra, who will be competing on the Tour.
To celebrate the rapid progress being made in women's cycling, and in women's sport more widely, we have launched The Momentum Campaign.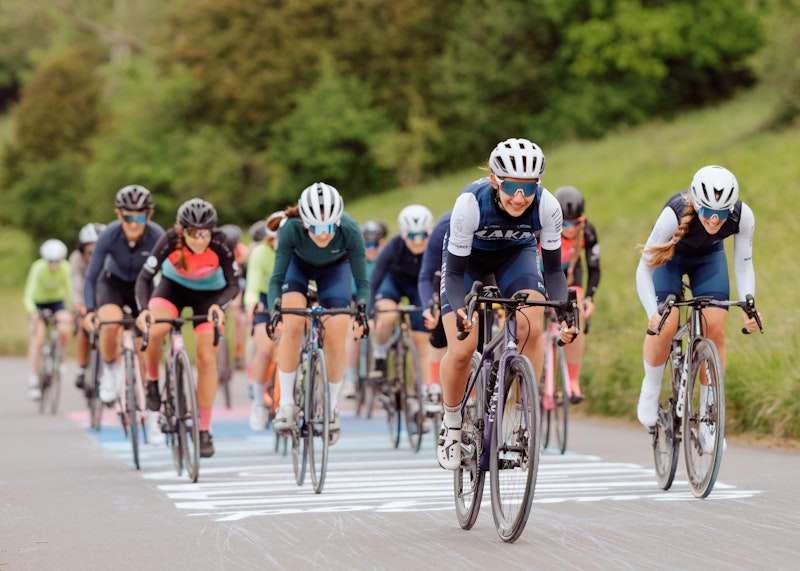 On the road ahead lies something better.
The more momentum we make, the more change we create.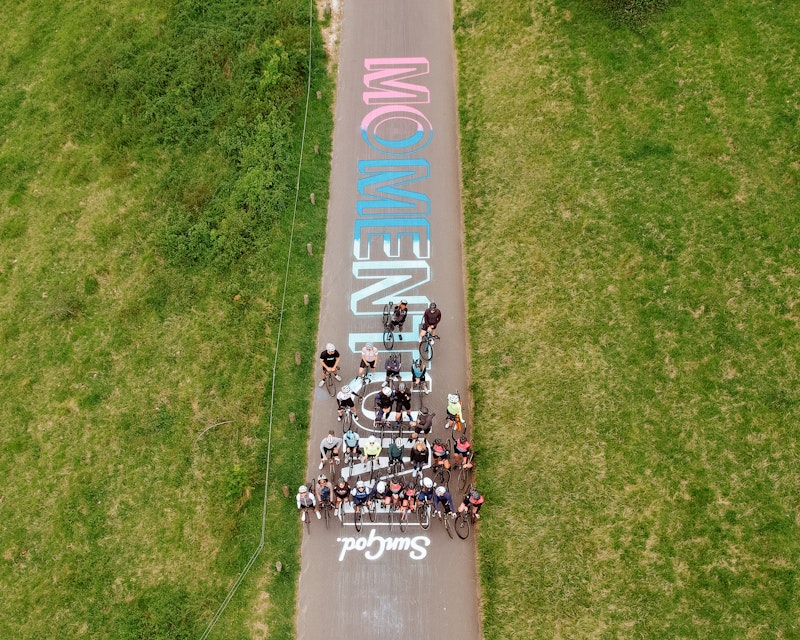 The MOMENTUM Mural.
To kick-start the campaign, on the 13th May 2022 we hosted an in-person community event at one of the most iconic climbs in Britain: the Zig Zag Road at Box Hill, Surrey, in collaboration with The National Trust. A group of SunGod ambassadors, athletes and press headed to the infamous climb to unveil a very special piece of temporary art: The MOMENTUM Mural.
Inspired by the iconic Tour de France road markings, the MOMENTUM mural is a testament to women breaking barriers in sport. At over 20m long and created from bio-degradable chalk, the mural symbolises the progress made within the industry, and also serves as a reminder of the work that still needs to come.
From 4pm on Friday 13th May, the mural will be open to the public. We invite the wider cycling community - of all ages, and genders and abilities - to get out on their bikes and head down to Box Hill, to experience the mural for themselves and play a part in the SunGod MOMENTUM Campaign.
Don't foret to share your mural pictures with us by tagging @we_are_sungod and adding our hashtag #SunGodMOMENTUM.
Be loud. Be bold. Be restless.