SunGod Pro Windsurfer Max Rowe Battles Illness To Make A Remarkable Return To The Sport He Loves
About a year ago professional windsurfer Max Rowe started to experience discomfort in the centre of his abdomen. This would come and go but, like many of us would, he didn't let it get in the way of his lifestyle and commitments as an athlete. Months of intermittent discomfort passed and he decided to get it checked out. Medical staff were initially somewhat perplexed by Max's condition and weren't able to offer a clear diagnosis. It subsided temporarily and Max continued to pursue his adventures in windsurfing. It got to the point where he was telling himself "It's nothing. The pain will go away. My body will sort itself out… it always does."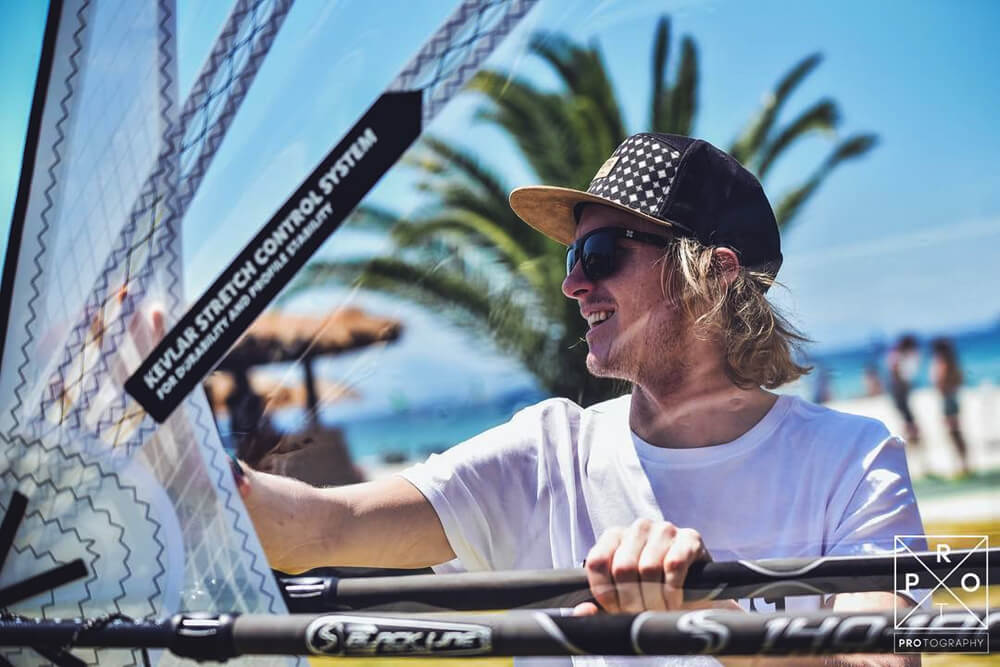 More time passed. Now Spring 2017 during a trip to Maui, more than 6 months after initial discomfort began, Max could no longer ignore the issue and mentally commited to further investigation on his return back home. Frustrated this was holding him back, it was time to get definitive answers.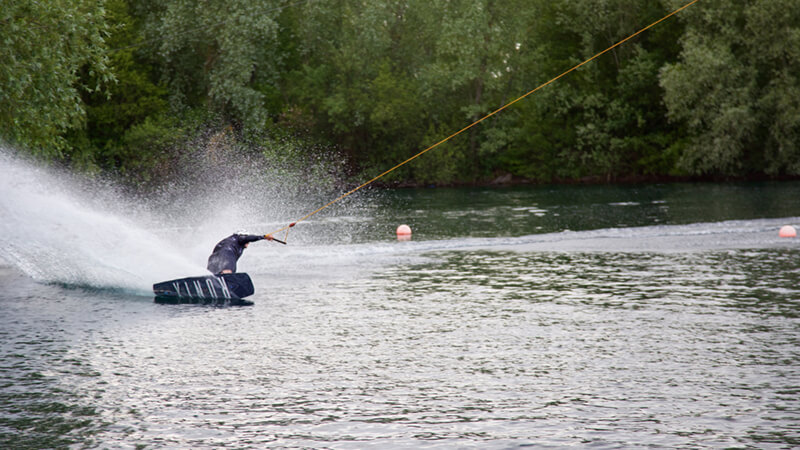 Shortly after returning to the UK Max saw a consultant. Though eager to get a clear diagnosis, it's often hard to imagine what the outcome could be. One thinks about it but rarely considers that it would be them who could be subject to something potentially life threatening. The consultant carried out an ultrasound to his abdomen. Immediately he overheared them – "tumour!". In that moment, the realisation dawned and the severity of his condition hit like a bullet train. The tumour was big too.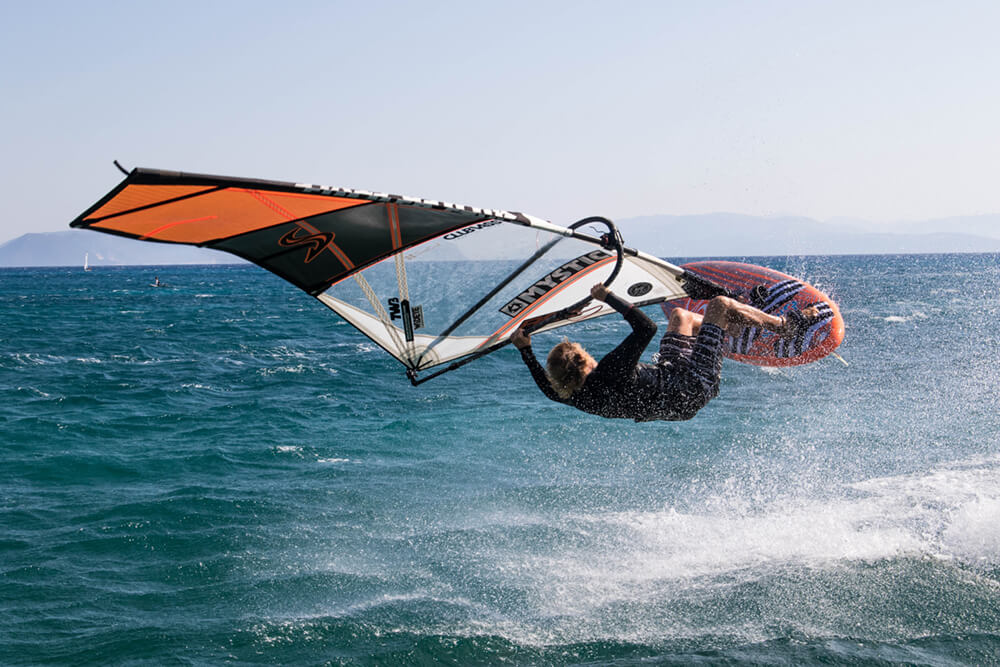 A CT scan was next. This would determine where it was attached. Mentally preparing himself for the worst, the results came through. It felt like forever – the knowing but not knowing. Miraculously the tumour hadn't effected any vital organs. Relief… to some extent. It was round and the decision was quickly taken to remove it.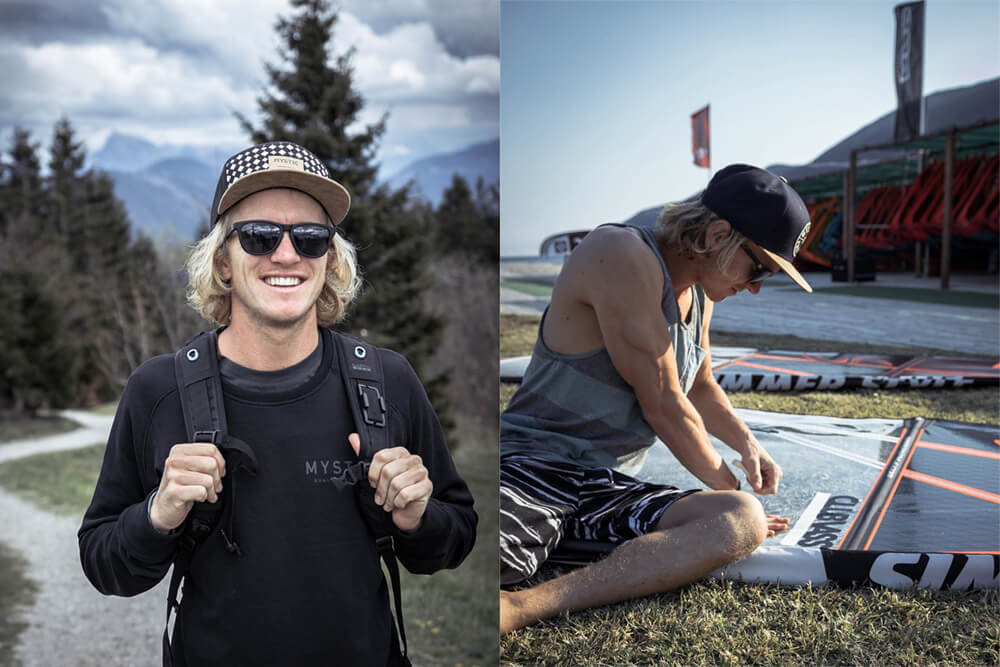 Surgery, major abdominal surgery! Not a pleasant experience but a successful one and, after removing the 17cm monster, Max is on the long road to recovery. Relieved but focused, he's hungry to get back in the water and live life to the full once again. Starting slow, little steps and with amazing support around him from friends, family and Valerie, Max makes good progress. From walking to building up core strength in his abdomen again, the human body works its magic. Following progression pays off and a couple of months later Max is back in the water, taking it easy…by his standards anyway. Over time his strength continues to improve and stoke levels are pumping as he gets back into freestyle windsurfing for the first time since Maui.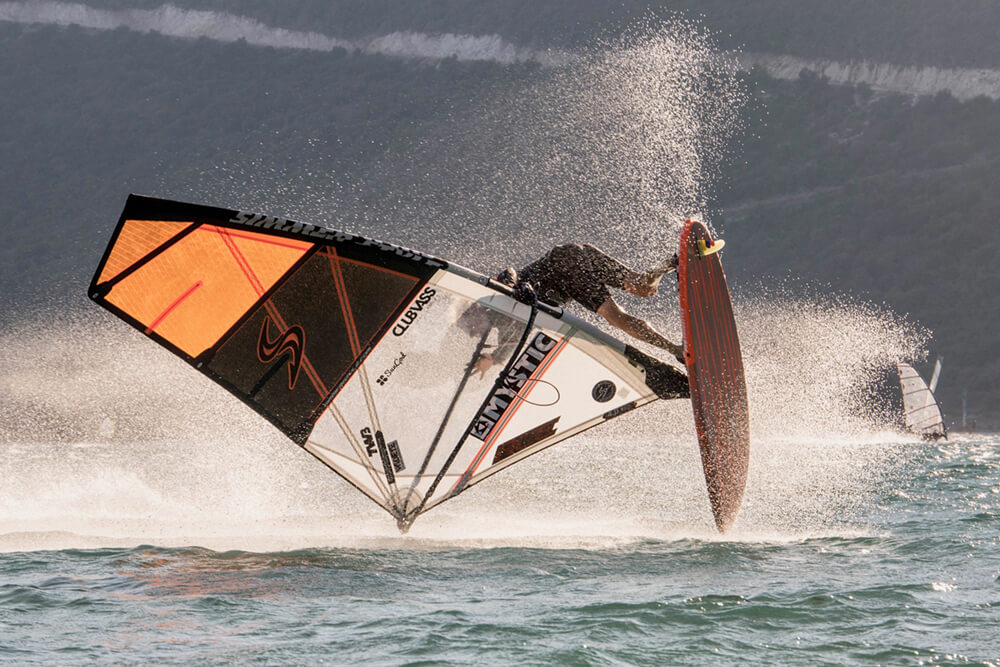 This is Max's comeback story and we're so excited to see him back in action! Welcome back Max! You rock and we can't wait to see what the future brings for you! Big love from SunGod.